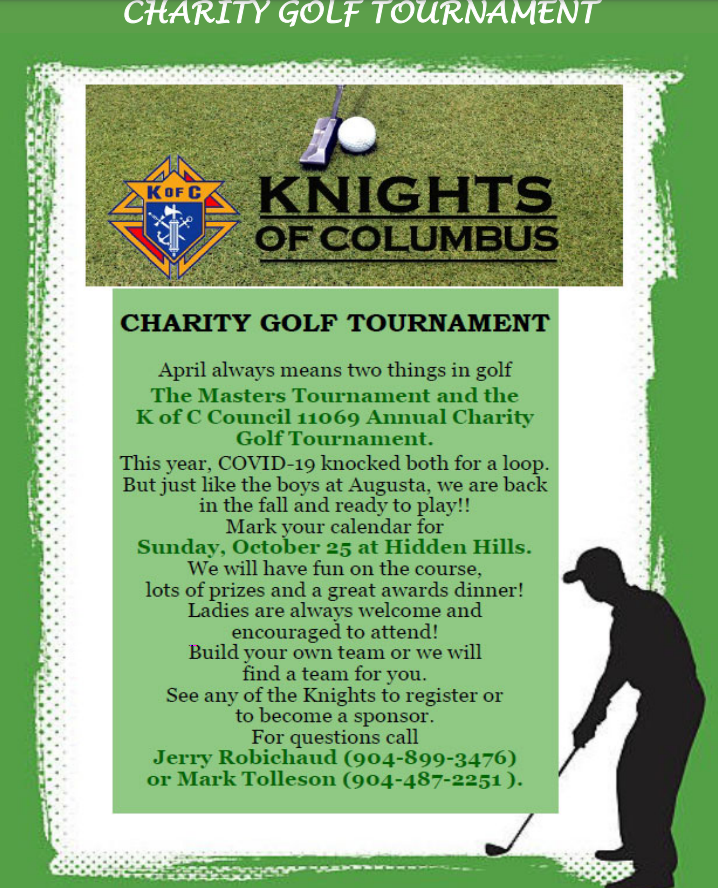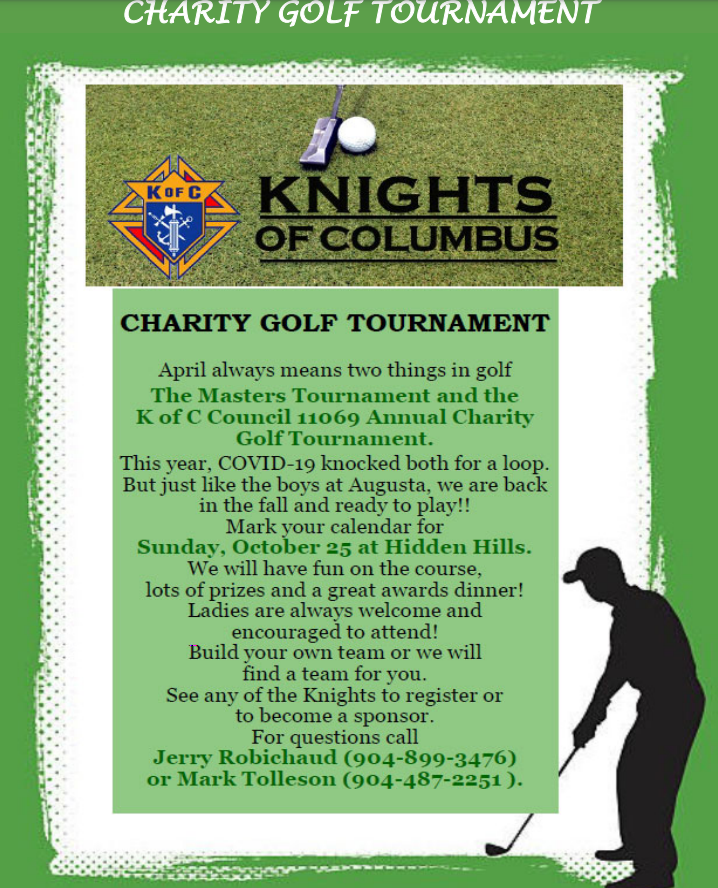 Register today or spread the word!
The Knights are counting on a good event to raise the money we will need to support our many charities.  The sad reality is that if we don't get the money during this tournament, we will have to cut back the support we can give to others.  PLEASE get our message out!!! Thank you!
Knights Golf Tournament Letter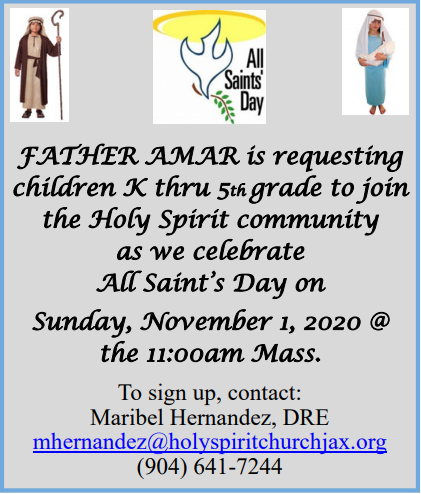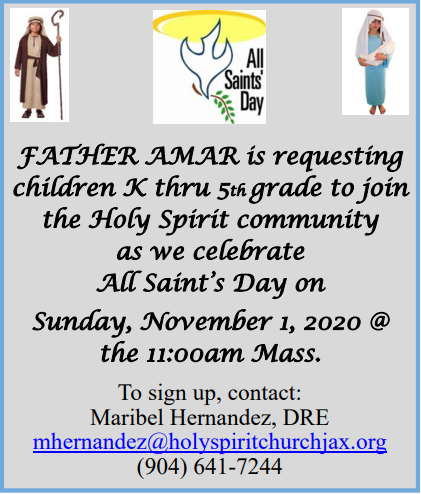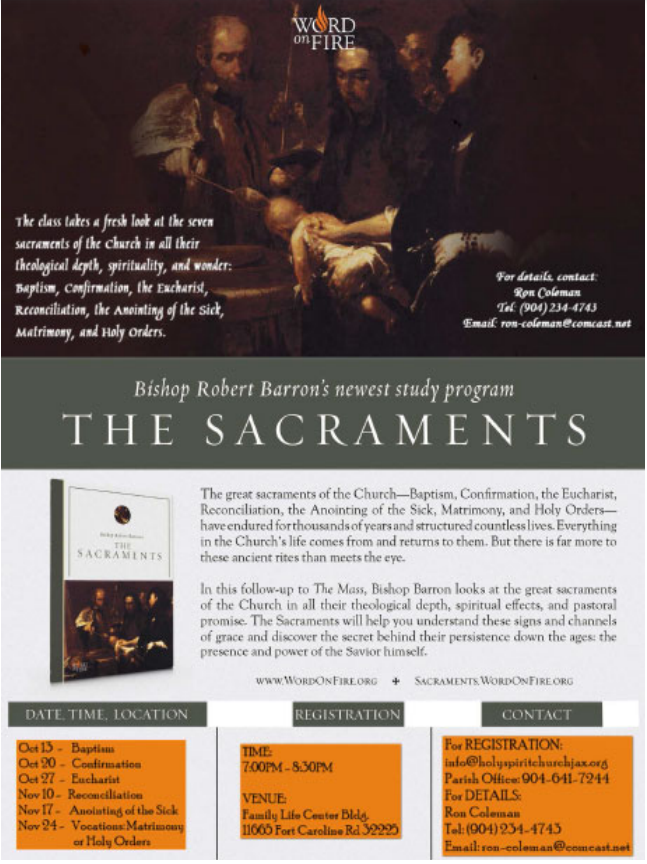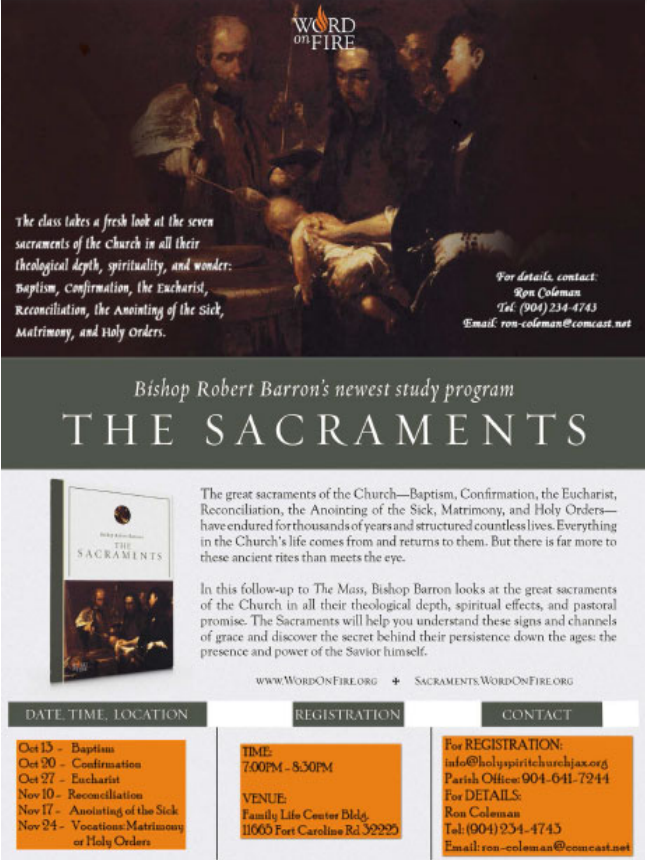 Come to the Family Life Center and learn about the sacraments based on Bishop Robert Barron's Sacraments Program. Social distancing will be observed.
ZOOM Meeting available..
Join Zoom Meeting
https://us02web.zoom.us/j/83334295310…
Meeting ID: 833 3429 5310
Passcode: 558349
Contact: Ron Coleman Tel: 904-234-4743 Email: [email protected]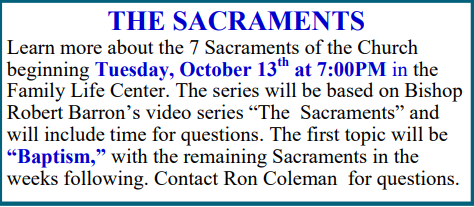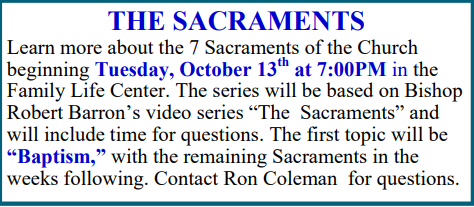 Sunday Bible Study held Every Sunday 9:40-10:40AM at Family Life Center, Room 112
or Join Zoom Meeting: https://us02web.zoom.us/j/6699129539… 
Meeting ID: 669 912 9539 Passcode: 240393. Zoom meeting usually starts 5 or 10 minutes before study start!
Contact: Ron Coleman Tel: 904-234-4743 Email: [email protected]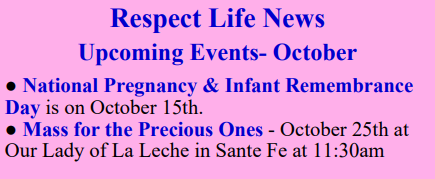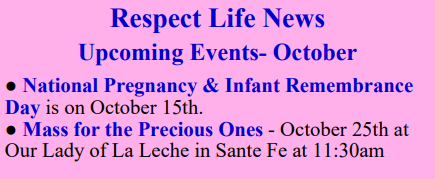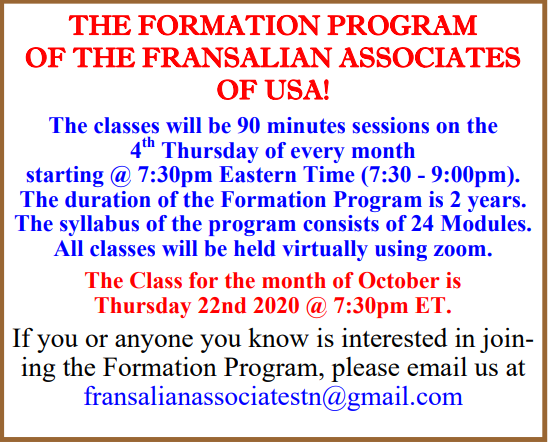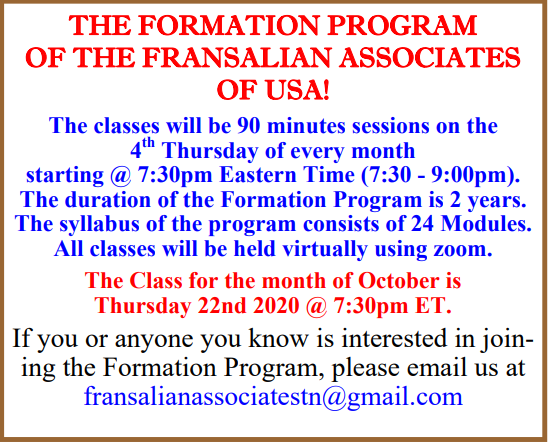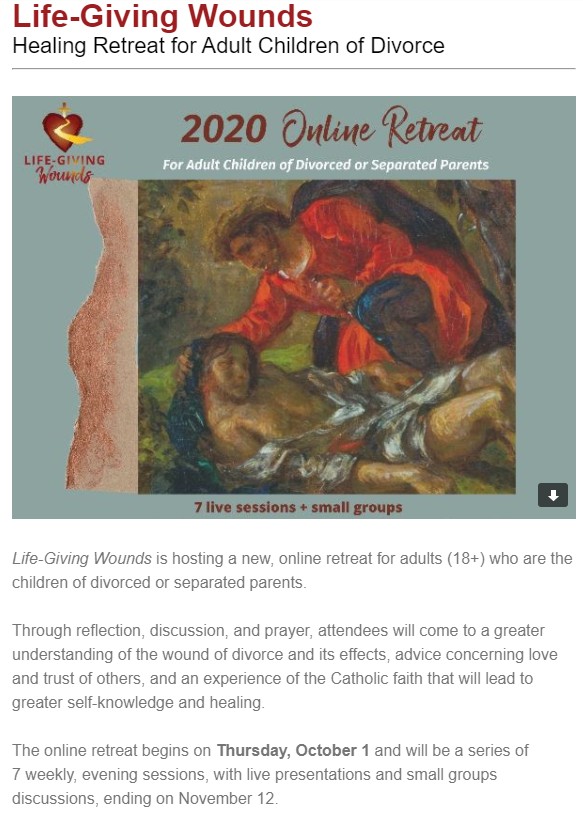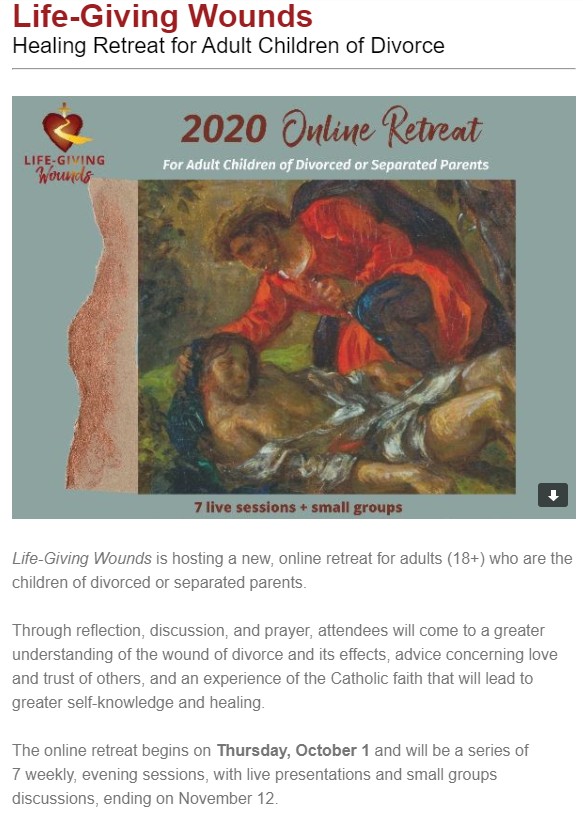 Divine Mercy Chaplet
Every Tuesdays & Fridays at 3 pm (with Holy Hour of adoration)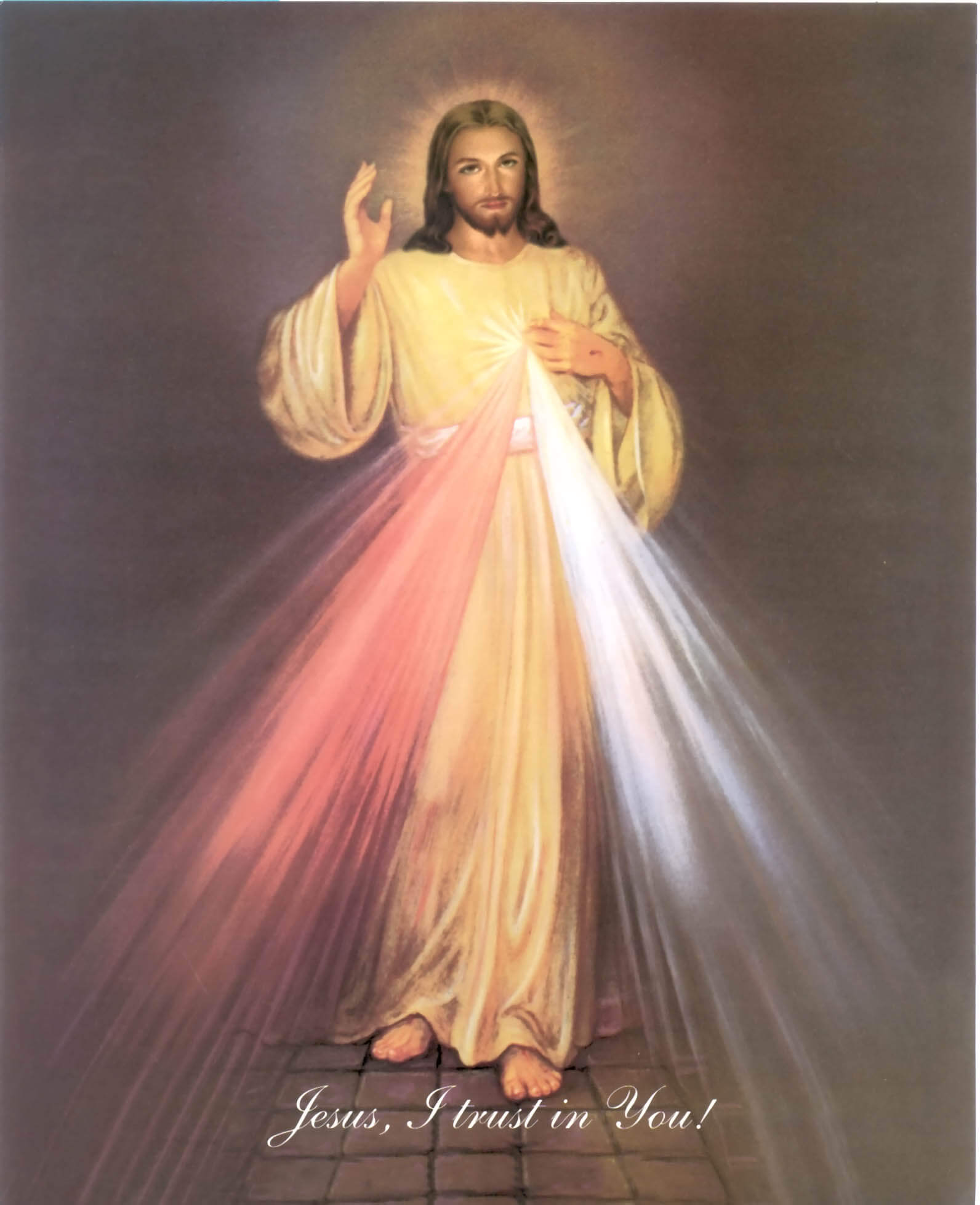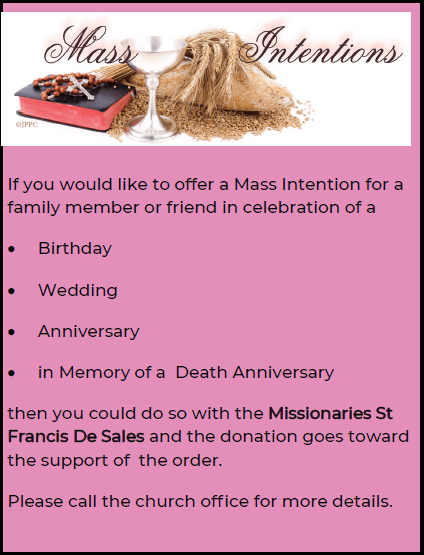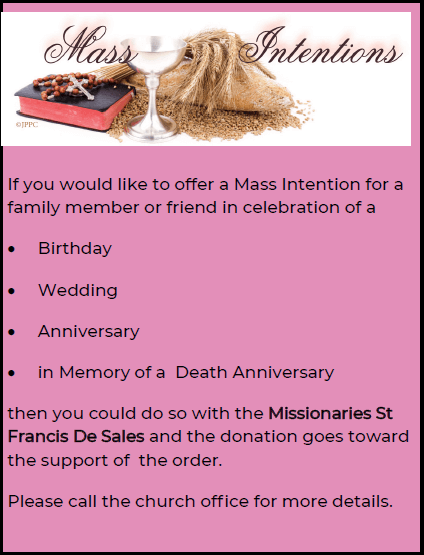 Weekend Masses
Saturday: 5 pm
Sunday:    8:15 am & 11 am
Weekday Masses
Mon, Tues, Thur, Fri: 8.30 am
Wednesday: 7 pm (With the Novena to Our Lady of the Miraculous Medal)
Office Hours
Mon – Fri:
9am – 4:30pm
Lunch:
12pm – 12:30pm