Announcements for May 15th - The Fifth Sunday of Easter
Togetherness Tuesday is back! Starting from May 17th, we will have fellowship and breakfast under the portico, every Tuesday after the Mass. If you would like to share a dish, please bring the food to the Bride's Room before Mass.
St. Vincent de Paul Society invites you to a Barbeque Fundraiser on Sunday, May 29th at 12:30pm in the Family Life Center. Please see the bulletin for details.
Mark your calendars: Holy Spirit Parish presents an exposition of Sacred Relics with an extraordinary Vatican collection of over 150 relics on Wednesday, June 1 at 6:30 pm. Those in attendance will be able to examine and venerate each relic.
June 5th will be our Pentecost Celebration. You are invited to celebrate our Parish Feast Day with an International Mass at 11:00am and an International Food Festival after Mass. More detail will follow in the upcoming weeks.
Vacation Bible School will be July 18-22 nd . Registration is now open. Please see the bulletin for details and contact Maribel Hernandez with any questions.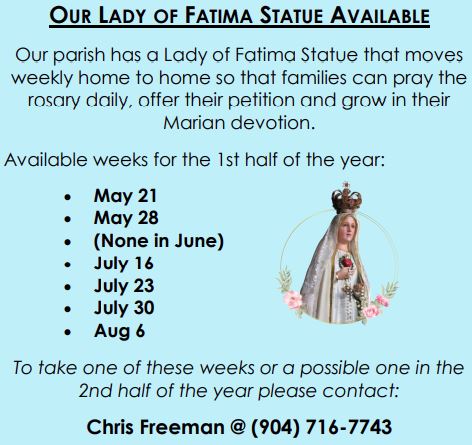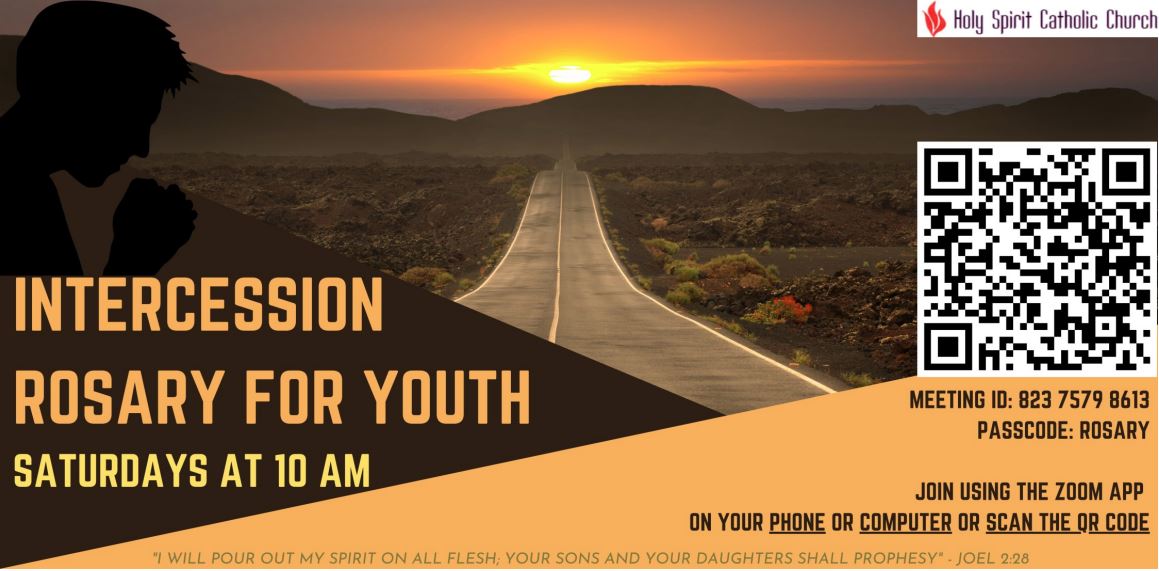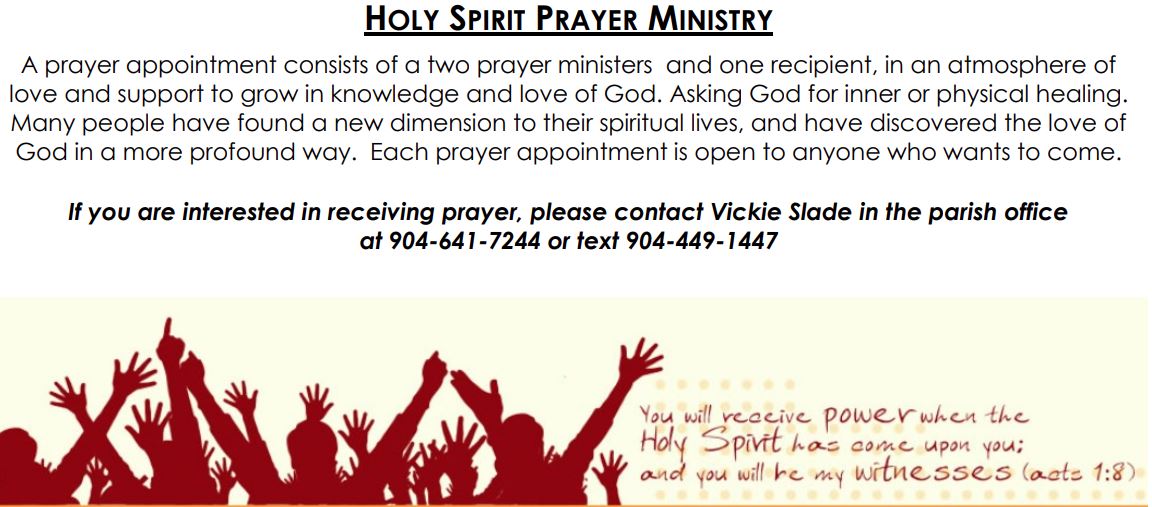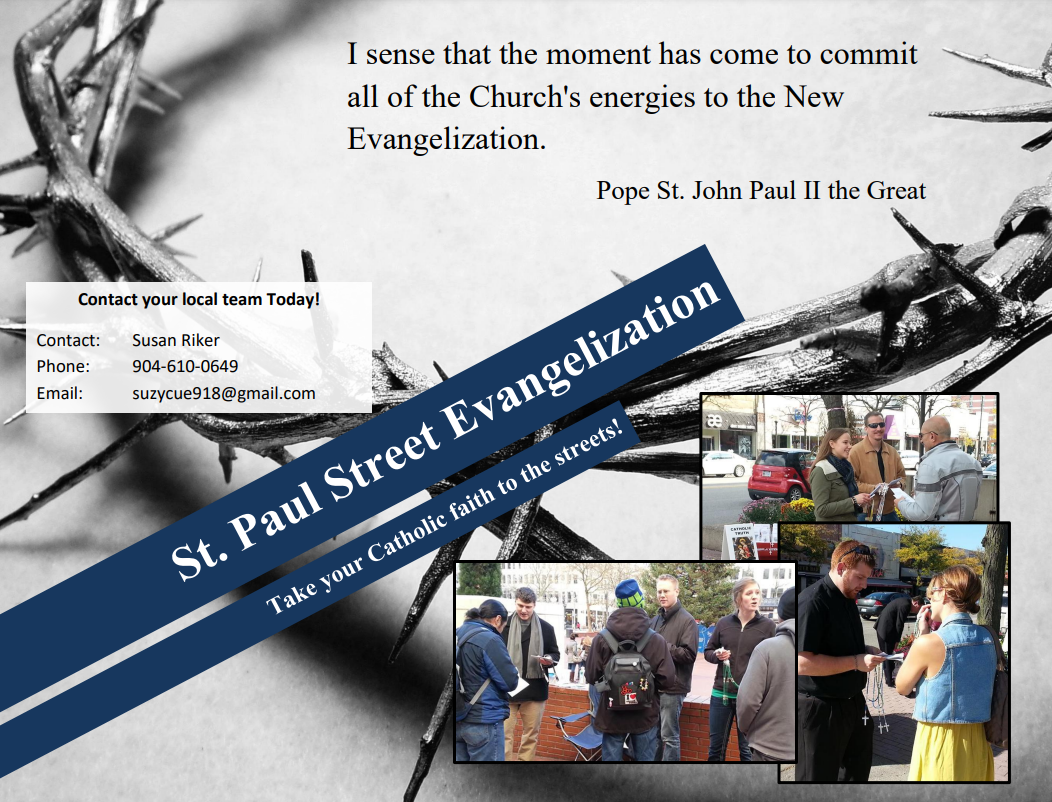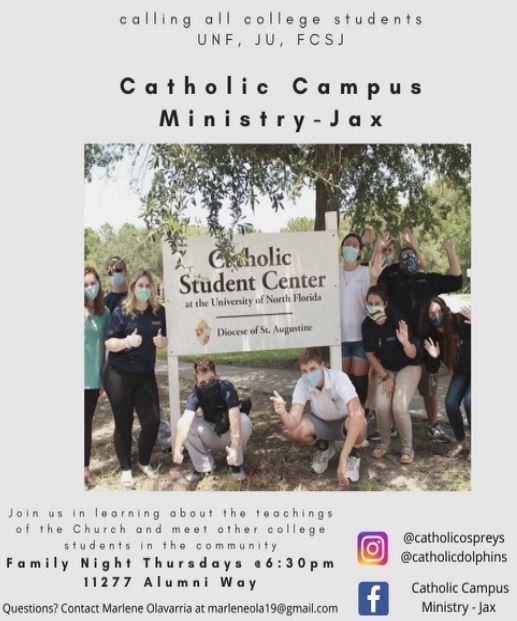 Divine Mercy Chaplet
Every weekday at 3 pm in the Church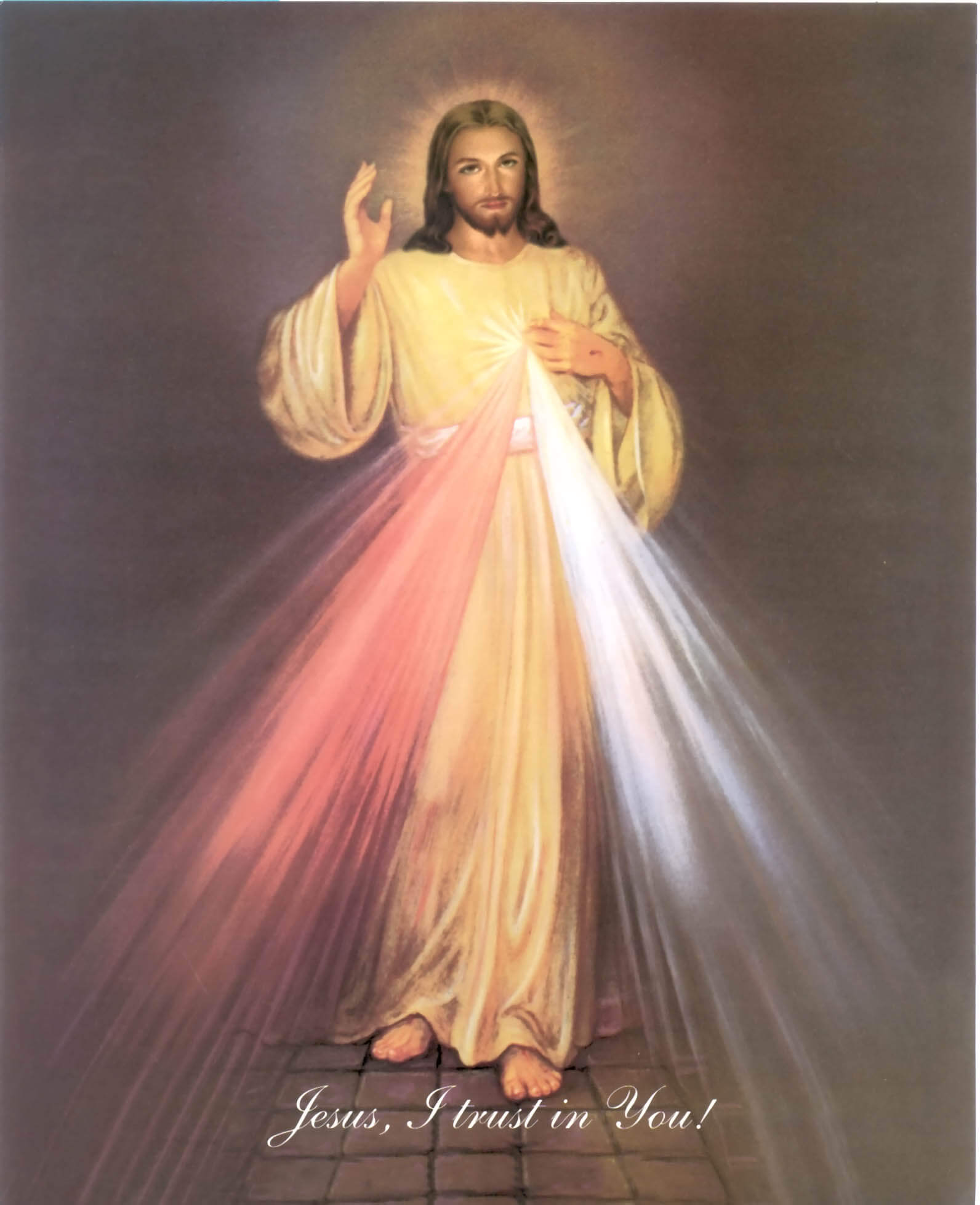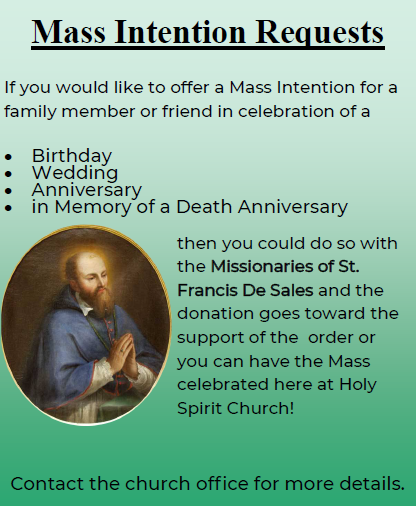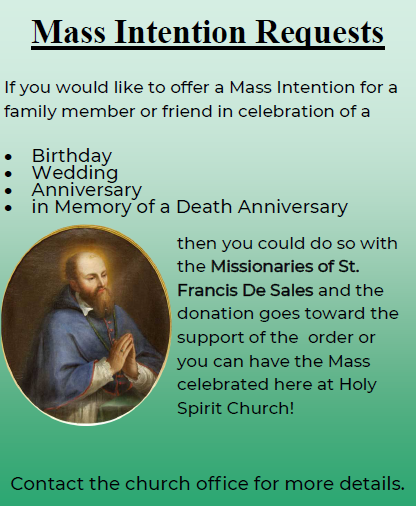 Weekend Masses
Saturday: 5 pm
Sunday:    8:30 am & 11 am
Weekday Masses
Mon, Tues, Thur, Fri: 8.30 am
Wednesday: 7 pm (With the Novena to Our Lady of the Miraculous Medal)