"Come to me, all who labor and are heavy laden, and I will give you rest." – Matthew 28:11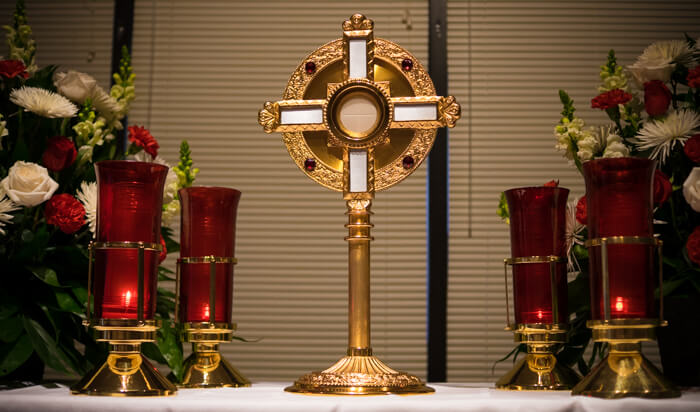 Are you interested in spending time with Jesus?
He is truly present in the Eucharist, and Eucharistic Adoration is a way to spend quiet time with Jesus, praying before Him.
Come for a Holy Hour of Adoration with the Divine Mercy Chaplet at 3 pm every Tuesday and Friday.
The church is open for private prayer on most weekdays, please call the church office at 904-641-7244 for details.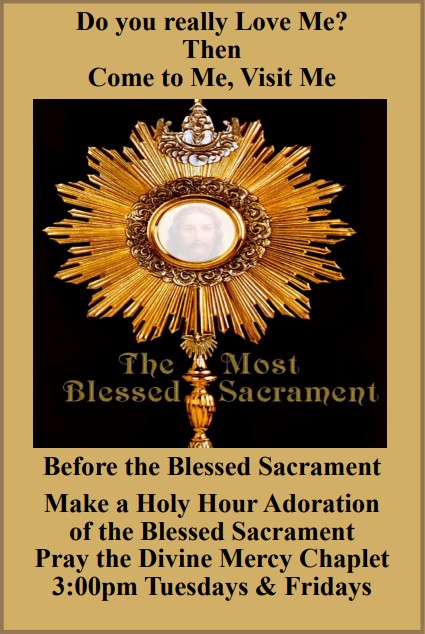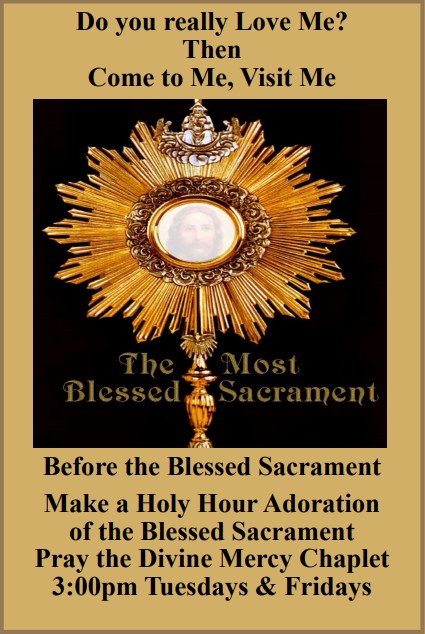 Weekend Masses
Saturday: 5 pm
Sunday:    8:15 am & 11 am
Weekday Masses
Mon, Tues, Thur, Fri: 8.30 am
Wednesday: 7 pm (With the Novena to Our Lady of the Miraculous Medal)
Office Hours
Mon – Fri:
9am – 4:30pm
Lunch:
12pm – 12:30pm