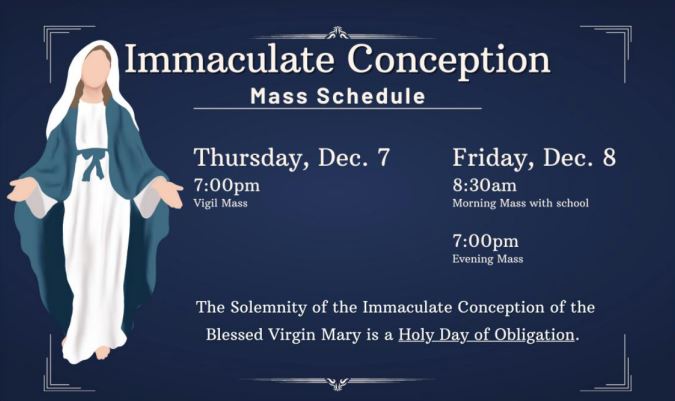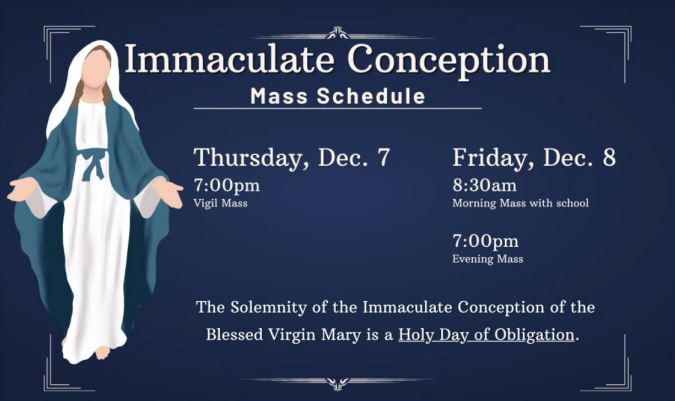 Saturday Vigil Mass: 5 pm
Sunday Masses: 8:30 am & 11:00 am
First Saturday Mass: 8:30 am (with Sacrament of the Anointing of the Sick for all those who wish to receive it)

Monday, Tuesday, Thursday, Friday: 8.30 am
Wednesday: 7 pm (With the Novena to Our Lady of the Miraculous Medal)
Wednesdays – 6:20-6:50 pm
Saturdays – 4:00-4:50 pm
or by appointment.
Baptism Class – registration required: Classes are held on the 2nd Thursday of every month at 7 pm in the FLC. You must be a registered parishioner for at least 6 months. Contact Church office to become a registered parishioner and to register for the class.
Baptisms – 2nd and 4th Sundays after the 11 am mass.
SACRAMENT OF HOLY MATRIMONY
Couples must contact Father Amar & Cheryl Bergman at least 6 months in advance.
If you or your loved one is in need of the Sacrament of Anointing, please call the Parish office at any time. We also have dedicated Extraordinary Ministers of Holy Communion to bring Holy Communion to the sick and the homebound.
K through 12th Grade meet every Sunday, 9:30 am – 10:45 a.m. (August thru May). Contact office for more info.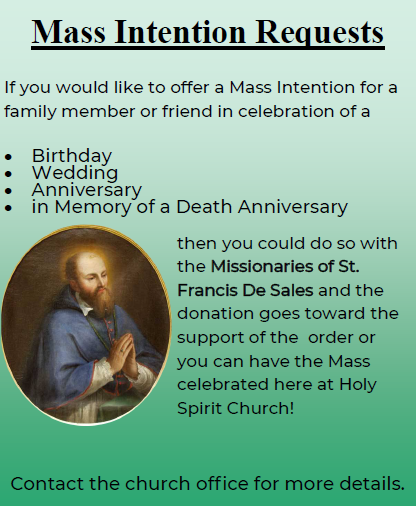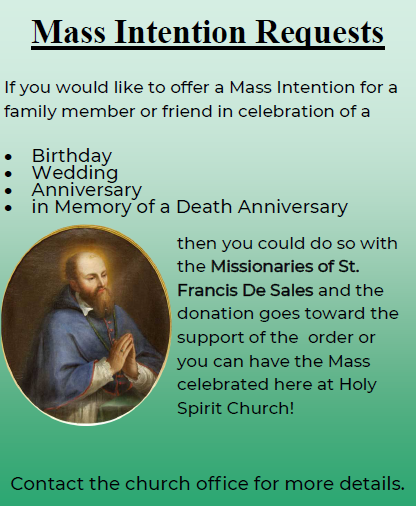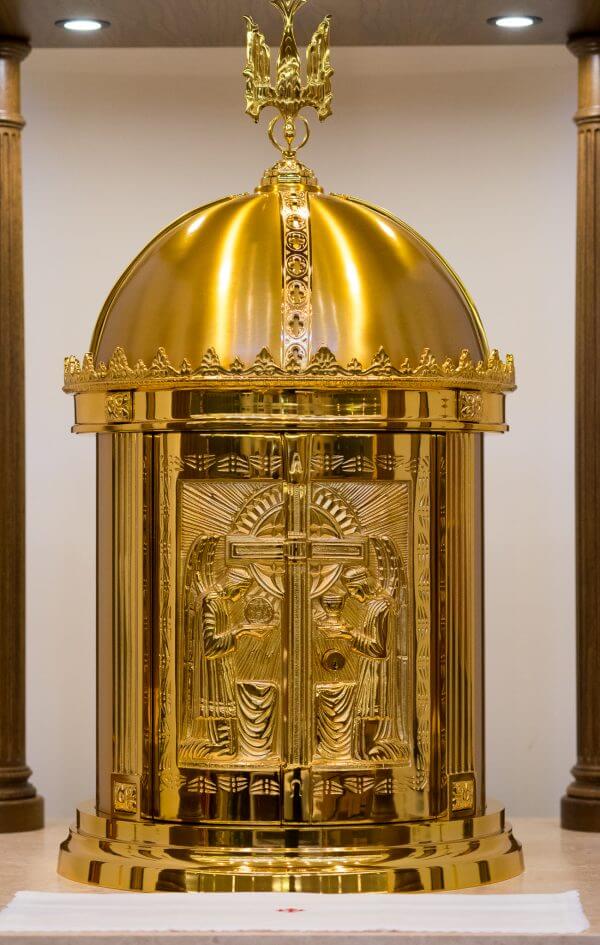 Weekend Masses
Saturday: 5 pm
Sunday:    8:30 am & 11 am
Weekday Masses
Mon, Tues, Thur, Fri: 8.30 am
Wednesday: 7 pm (With the Novena to Our Lady of the Miraculous Medal)