Bishop's letter on Covid-19 Safety Plan
Pentecost Novena starts Fri, May 14 – 22. Click for novena and resources.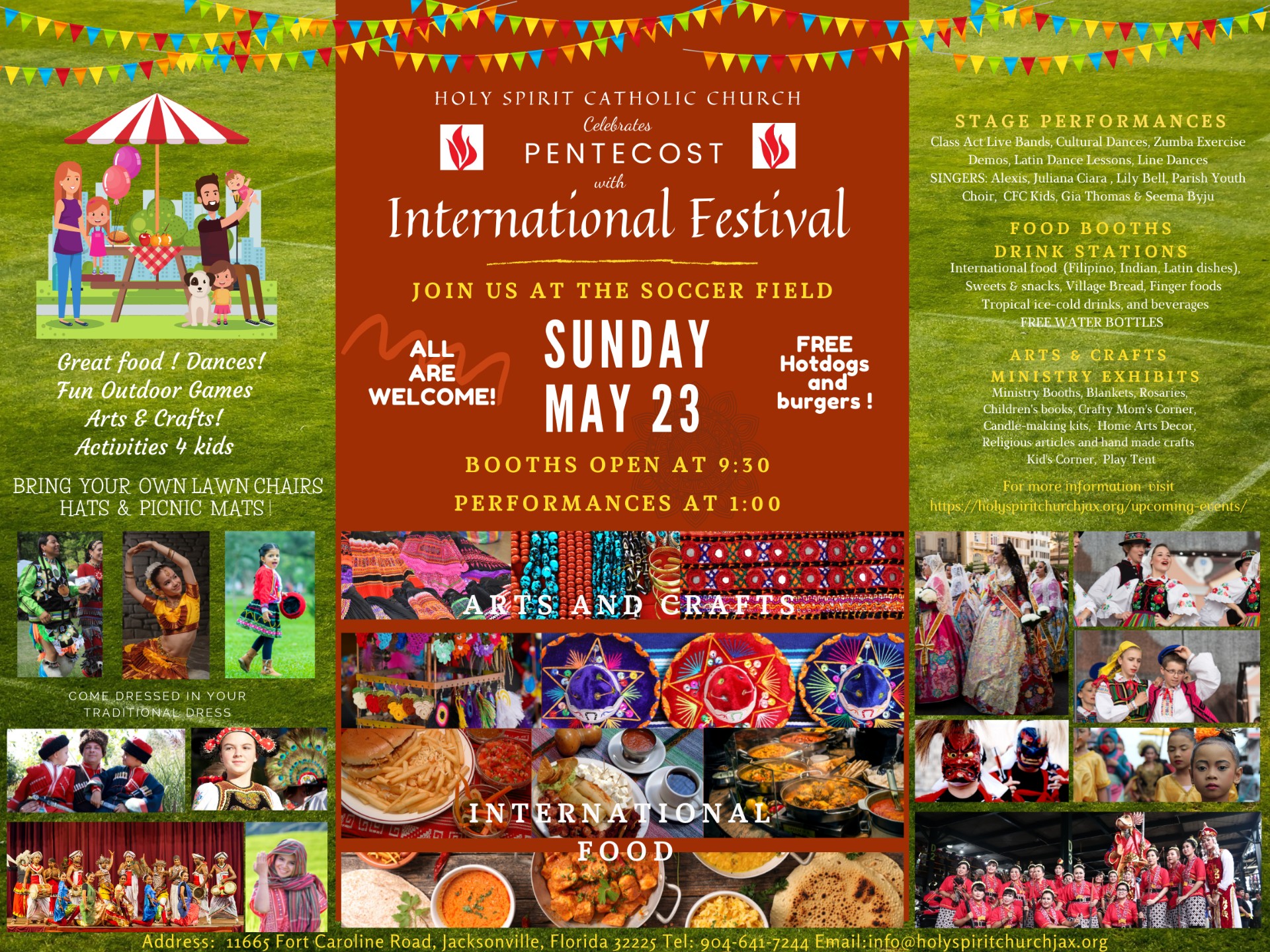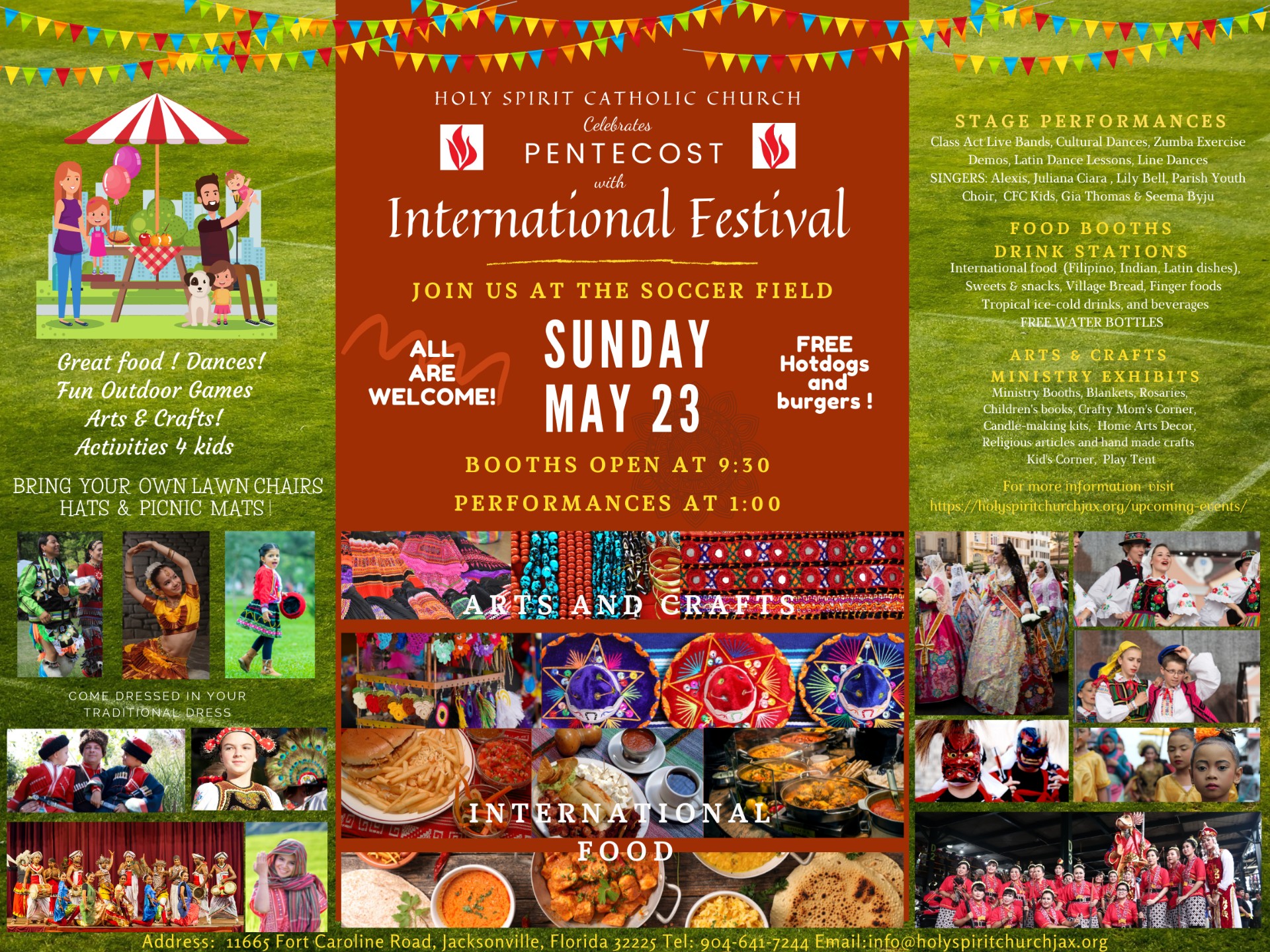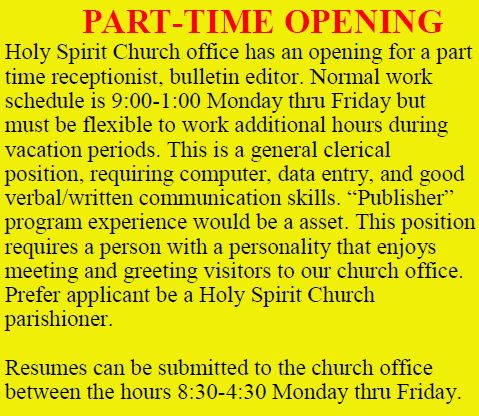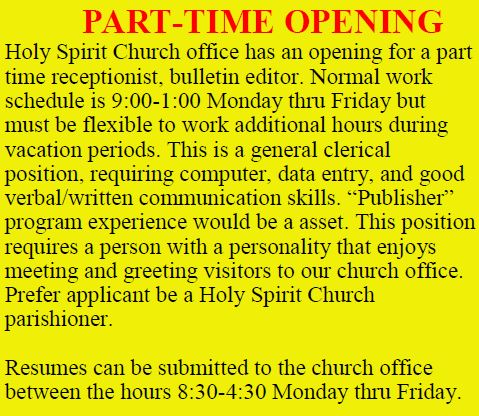 "To be the light to our World by: Praying and Celebrating as a Eucharistic Community, serving those in need with unconditional love & generosity".
Announcements (May 15-16 - Seventh Sunday of Easter)
Next Sunday, May 23 is our Parish Annual Feast Day; PENTECOST. And we are celebrating our Parish Day with International Festival. Booths will open at 9:30am in the soccer field. Fellowship, food, fun, performances and games will begin at 12 o'clock (this is a change from what is in the bulletin) and end at 3:00pm. Please come and enjoy an afternoon in celebration of Pentecost – our parish feast day.
After careful study, consultation with the clergy, and the guidance of medical experts, Bishop Felipe Estévez made the following statement, "As we move forward, I announce that the general dispensation from the obligation to attend Mass on Sundays and Holy Days of Obligation for Catholics in the Diocese of St. Augustine will expire on the Vigil of Pentecost, Saturday, May 22, 2021. There will remain some dispensations for the faithful who may find themselves in specific circumstances."  A particular dispensation remains in effect for those members of the diocese who have underlying health conditions, the aged, infirm, and those who are caregivers for them.
We will continue to have 4 weekend Masses; Saturday 5pm and Sunday 8am, 9:30am and 11:30am.
We will continue to make an effort to maintain appropriate distance between households.
As you may be aware, CDC changed their guidance on the wearing of masks. So, if you are fully vaccinated, you may no longer wear the facemask/covering.
Thank you for your understanding and continued support.
Please join and intercede for our youth. Rosary via zoom.

Every Saturday at 10am

. Click here for direct link to meeting.
Our Lady of Fatima is available for a week-long visit in your home for this year. Please check the bulletin for available dates and more information.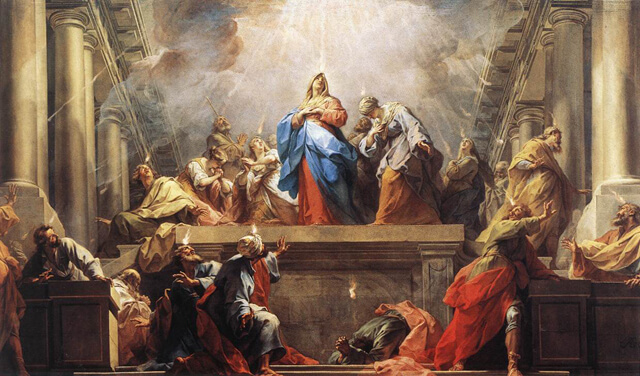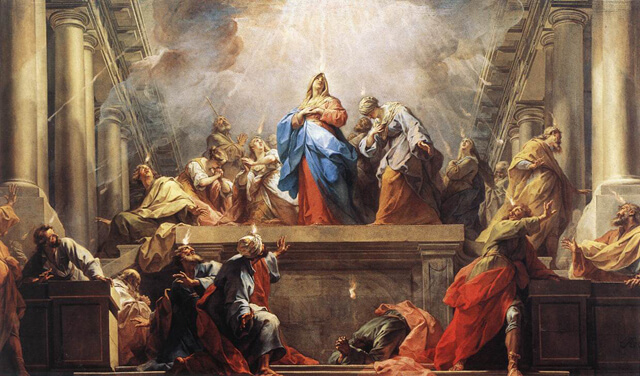 PENTECOST
Pentecost Resources
Holy Spirit Novena, Videos and more…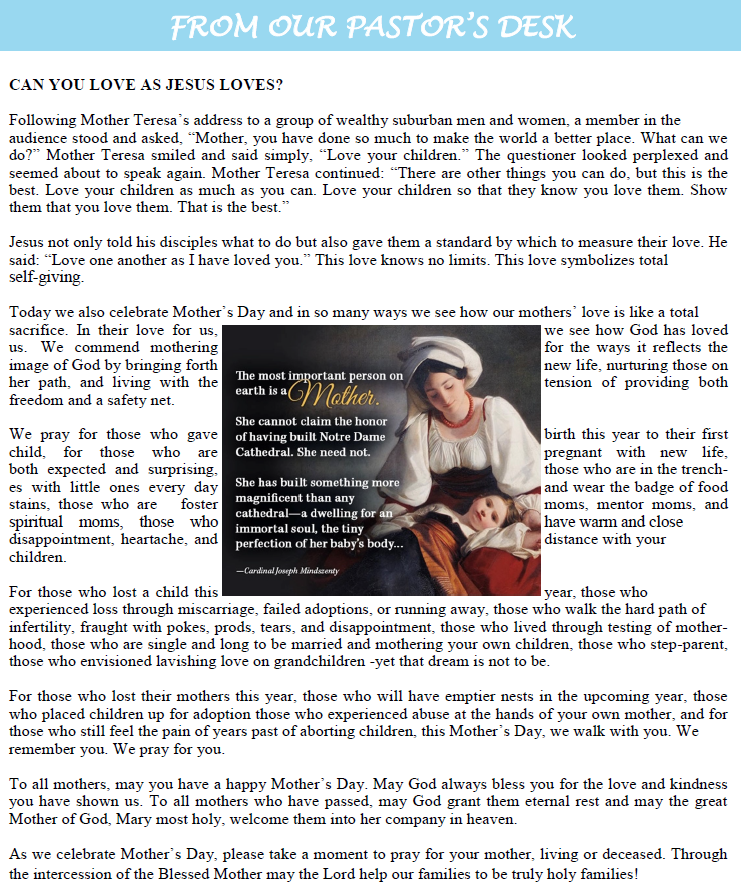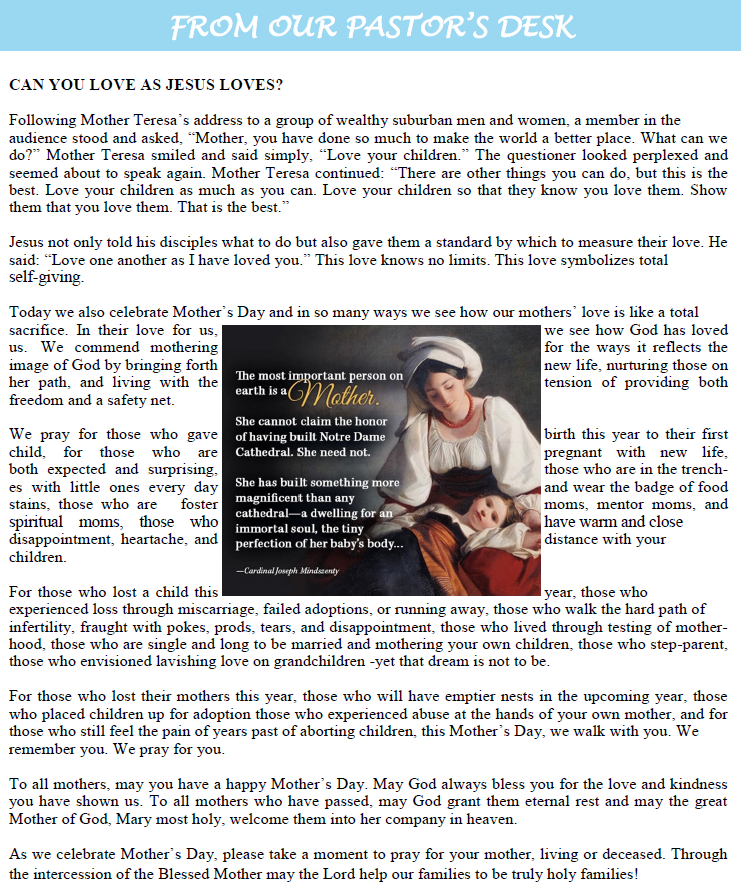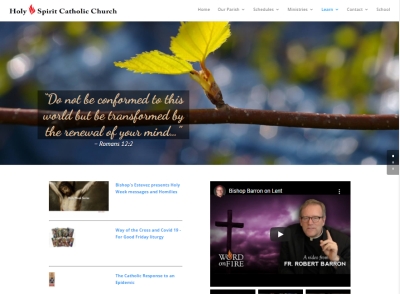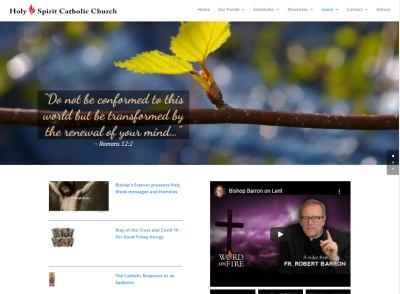 EASTER
Easter Resources
Learn more about Easter
A Quick Key to Fratelli Tutti
Weekend Masses
Saturday: 5 pm
Sunday:    8 am, 9:30 am & 11:30 am
Weekday Masses
Mon, Tues, Thur, Fri: 8.30 am
Wednesday: 7 pm (With the Novena to Our Lady of the Miraculous Medal)
Office Hours
Mon – Fri:
9am – 4:30pm
Lunch:
12pm – 12:30pm