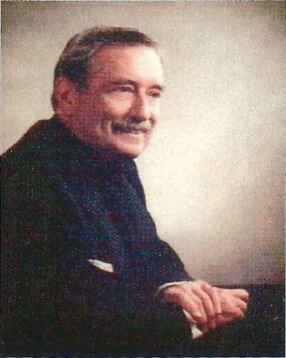 Fr. Richard Bowles
1966 – 1969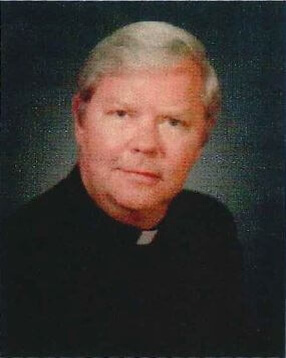 Msgr. Joseph James
1969 – 1978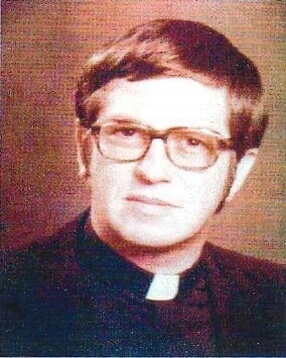 Fr. Edward Rooney
1978 – 1979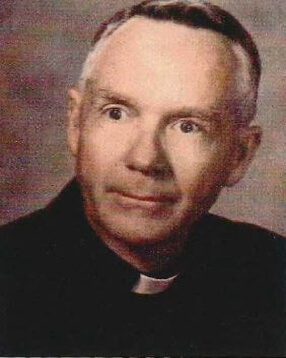 Msgr. Joseph Dawson
1979 – 1985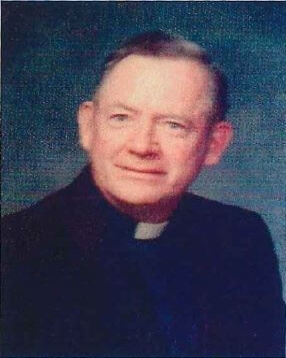 Msgr. James Heslin
1985 – 2006
Fr. Anand Prasad Maddineni, MSFS
2006 – 2012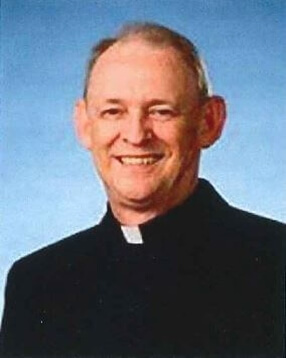 Msgr. Keith Brennan
2012 – 2013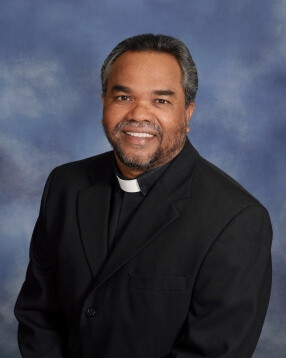 Fr. Anthony Bonela, MSFS
2013 – 2017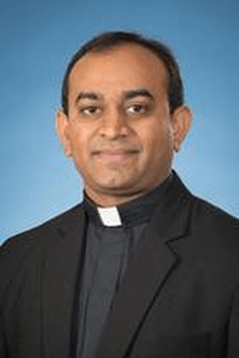 Fr. Amar Nagothu, MSFS
2017 – 2023
In 1966, there was a need for a new parish in the East Arlington Area. The closest church had been Resurrection Catholic Church on University Blvd. N.
Fr. Richard Bowles celebrated the first Mass on Feb 13, 1966, in the Beacon Hills clubhouse. At that time, the congregation numbered about 60 families.
In 1968, Fr. James became the pastor. Under his leadership, the first parish church was completed in 1971. That church is what we now recognize as the school lunchroom or the upstairs social hall. Subdivisions were going up everywhere. Young families with children were moving into the parish. The parish rectory was built in 1974.
Msgr. James Heslin became the next pastor in 1985. By 1992 the bishop was dedicating the new church building that we call know today. It would have been completed sooner, however, while digging; 23 human remains were discovered buried in the ground, and all work came to a complete stop. The remains were eventually exhumed by the state and moved to Tallahassee at the expense of the parish. Under Msgr. Heslin's tenure as a pastor, a new school was built – one class at a time. The old church was converted into a lunch room for the children. It now also includes two Pre-K classrooms for four-year-olds.
We are proud of our church building which holds a lot of diocesan history. The arresting stained glass windows on the wall behind the altar are from the old Holy Rosary Church on Laura Street – as are the base relief stations of the cross that adorn the side walls. Our statue of Kateri Tekakwitha in her full Mohawk dress at the back of the church was a gift from a parishioner. Her image reminds us that years ago, Timucuan Indians lived along the river here and she lived a life that led her to sainthood.
Msgr. James Heslin went to his heavenly reward on July 23, 2020. (The Funeral Mass was at Holy Spirit Church and can be watched here.)
Fr. Anand Maddineni, MSFS was the pastor for six years, 2006 – 2012 in which the church added another gift from a parishioner – the Baptismal fountain in the back of the church. During his leadership, we paid off the debt of our Msgr. Heslin hall, or gym.
Msgr. Keith Brennan was the pastor from July 2012 to June 2013.
Fr. Anthony Bonela, MSFS was the pastor from 2013 – 2017. Under his leadership, we have paid off the rectory and initiated many capital improvements to include a new sign for the church.
Fr. Amar Nagothu, MSFS served from 2017-2023, the parish was blessed with many initiatives during his time.
Fr. John Peter Arul, MSFS is our current pastor.
We thank the Trinity: Father, Son, and Holy Spirit. Amen.
Weekend Masses
Saturday: 5 pm
Sunday:    8:30 am & 11 am
Weekday Masses
Mon, Tues, Thur, Fri: 8.30 am
Wednesday: 7 pm (With the Novena to Our Lady of the Miraculous Medal)